Stay in Chaffee County!
Whatever brings you to Chaffee County – from skiing to hiking to biking to festivals and art – you'll need a restful place to stay. The area has numerous hotels and motels and campgrounds, but there are also some surprisingly different lodging choices to discover. Before you book, take a look…
1. Historic
Staying in the Palace Hotel in downtown Salida is the coziest, most relaxing way to experience fascinating town history. Built in 1909, this lovingly renovated boutique hotel has 15 suites, each named for a locally significant historic person, place or thing. Suites are named for 14ers, the old railroads and mines, even for local 1900s bordello owner Laura Evans. Charming and elegant, it even features a Continental breakfast served on china at your door. Located within strolling distance of everything and dog-friendly, too. 204 North F Street, www.salidapalacehotel.com.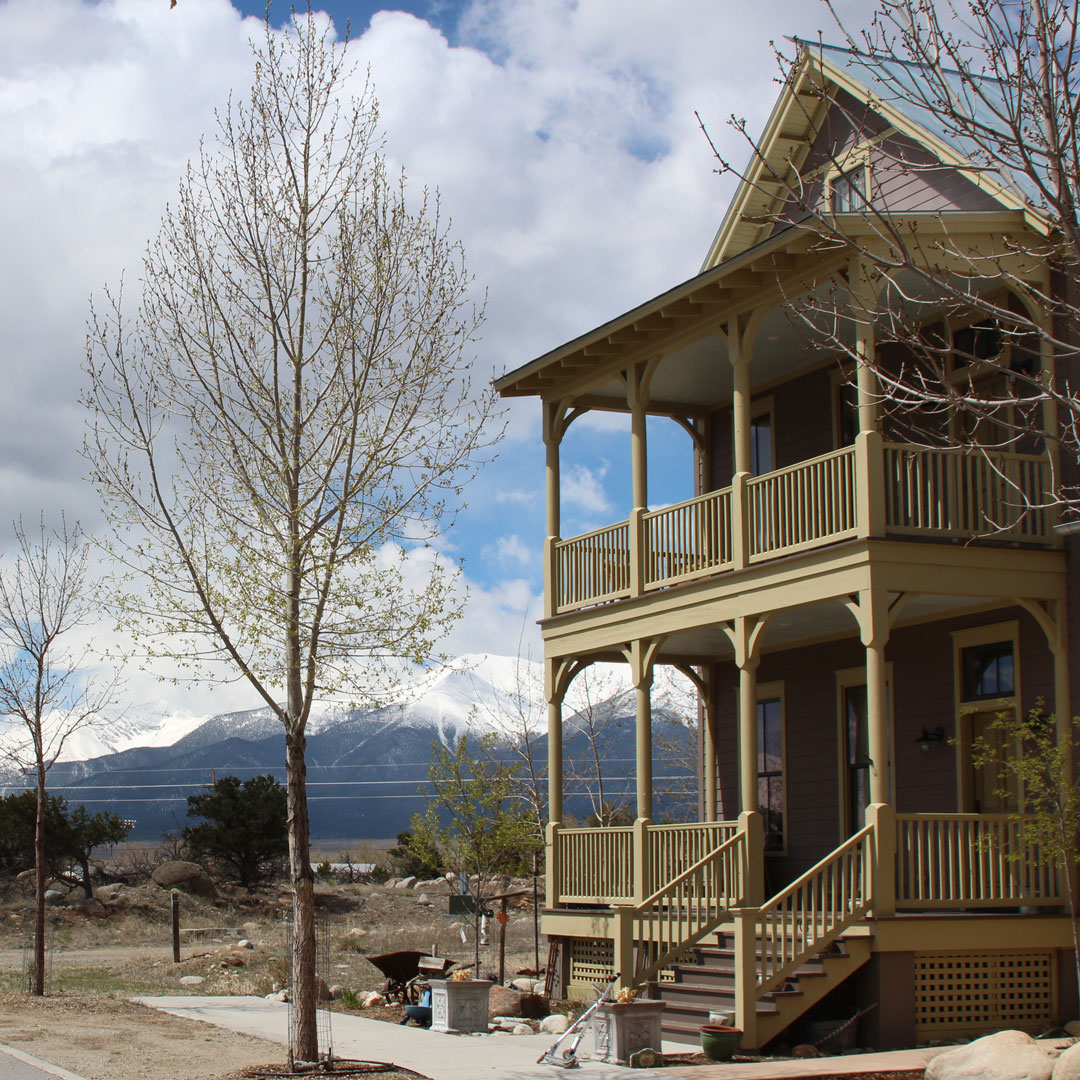 2. Heart of South Main
Picture yourself in a hotel by the river, serenaded by rushing waters all through the night. The Surf Chateau has decks that overhang the natural Whitewater Park below, making it a harbor of sorts for adventurous travelers. Its inviting courtyard resembles a European village but the architectural mix of river rock and wood say mountain-lodge, loud and proud. Both stylish and rustic, it is located just steps away from countless outdoor possibilities, as well as South Main's vibrant village. This chateau features 20 rooms that welcome both the romantic retreat and the family-bonding headquarters. 1028 Wave Street in South Main, Buena Vista.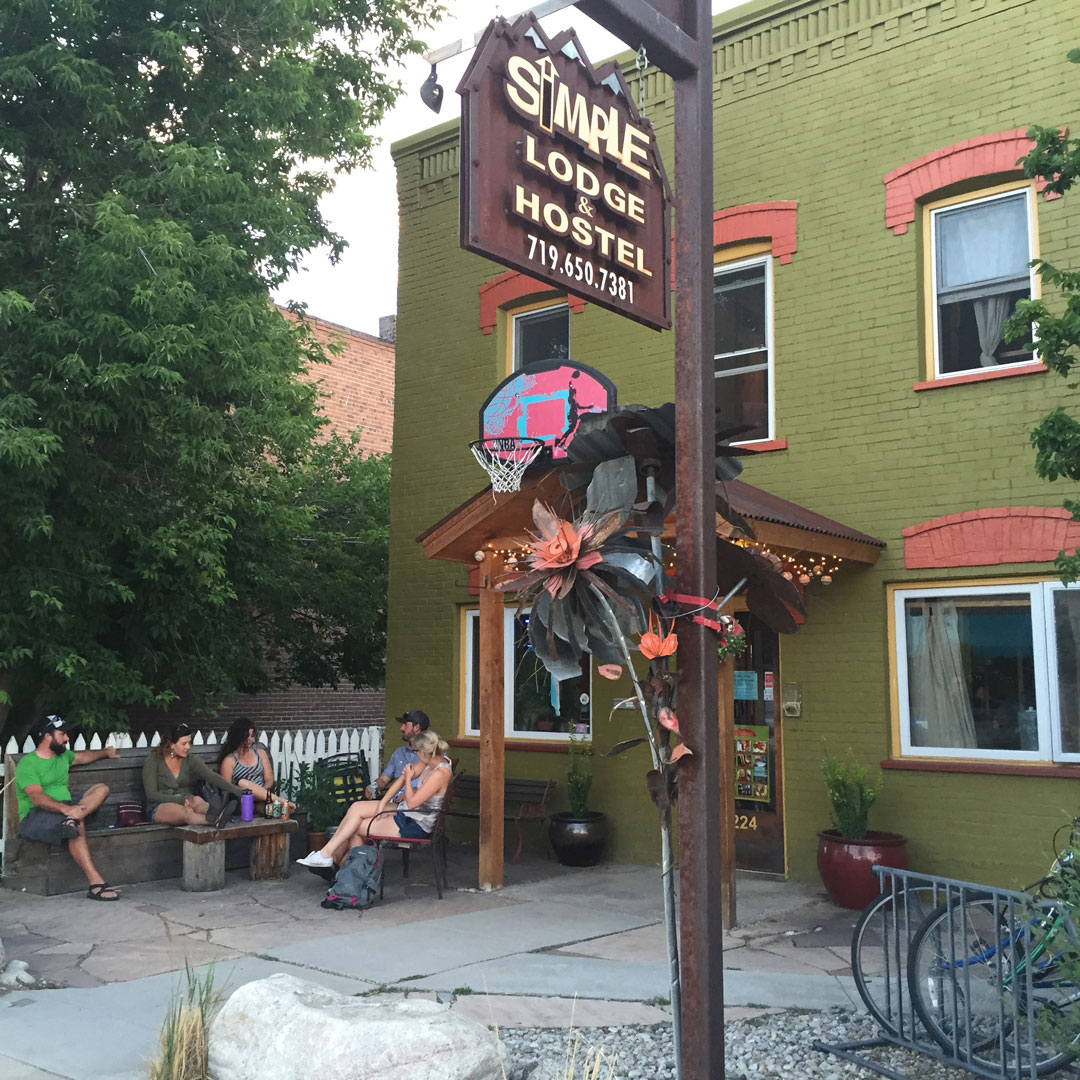 3. Hip Hostel
Simple Lodge Hostel is for vagabonders whose motto is "live simply." Whether you just need a bunk or prefer a private room or you brought along the whole family, you've got options. There are necessities like a full kitchen and hot showers as well as pleasantries like board games, foosball, and vinyl records spinning, It's an oasis in the middle of a backpacking trip or a communal-type respite for hikers, bikers, runners, rafters, skiers, and explorers. Gather to tell stories of the road with passers-through or get the local insight from owners who live on-site. Located close to downtown for easy walking to everything. 224 E. 1st St. Salida. www.simplelodge.com.
4. Hot Springs Heaven
There are very few places in the country blessed with natural hot springs, but geothermal-rich Chaffee County has several. These odorless, steamy hot pools are surrounded by unbelievable mountain views, too. After spending the day blissfully soaking in these healing waters, the optimum way to extend the experience is to stay right on-site. The Princeton Hot Springs Resort and Spa has a full spa, an adults-only section, a wild waterslide area for kids and several dining options. It also has unique "hot pots" in the creek that allow the most natural experience. Stay in a cabin or the hotel. 15870 County Road 162, Nathrop, www.mtprinceton.com
Cottonwood Hot Springs Inn and Health Spa, also has lodge rooms, cabins and spa treatments. 18999 CR 306 in Buena Vista. www.cottonwood-hot-springs.com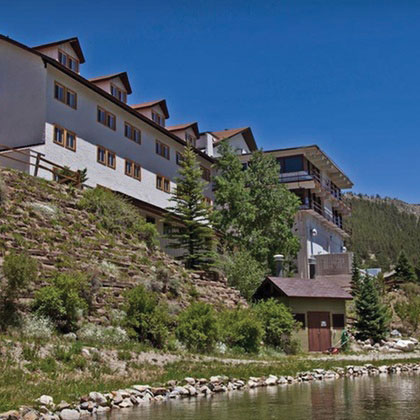 5. High Altitude
Monarch Mountain Lodge, on the Monarch Pass north of Salida offers ideal access to phenomenal hiking trails, high-altitude alpine lakes and mountain summits. It's the closest hotel to Monarch Ski Resort, one of the last remaining Colorado ski resorts to have all-natural snow. Snowmobiling, dog sledding, cross-county skiing adventures are also right here. Remote enough to boast the best star-gazing around, it's also just about 15 minutes from Salida's considerable in-town charms. The hotel rooms accommodate families and groups and après ski dining in the lodge dining room. Enjoy a dip in the indoor pool or relax in the outdoor hot tubs. 22720 US HWY 50.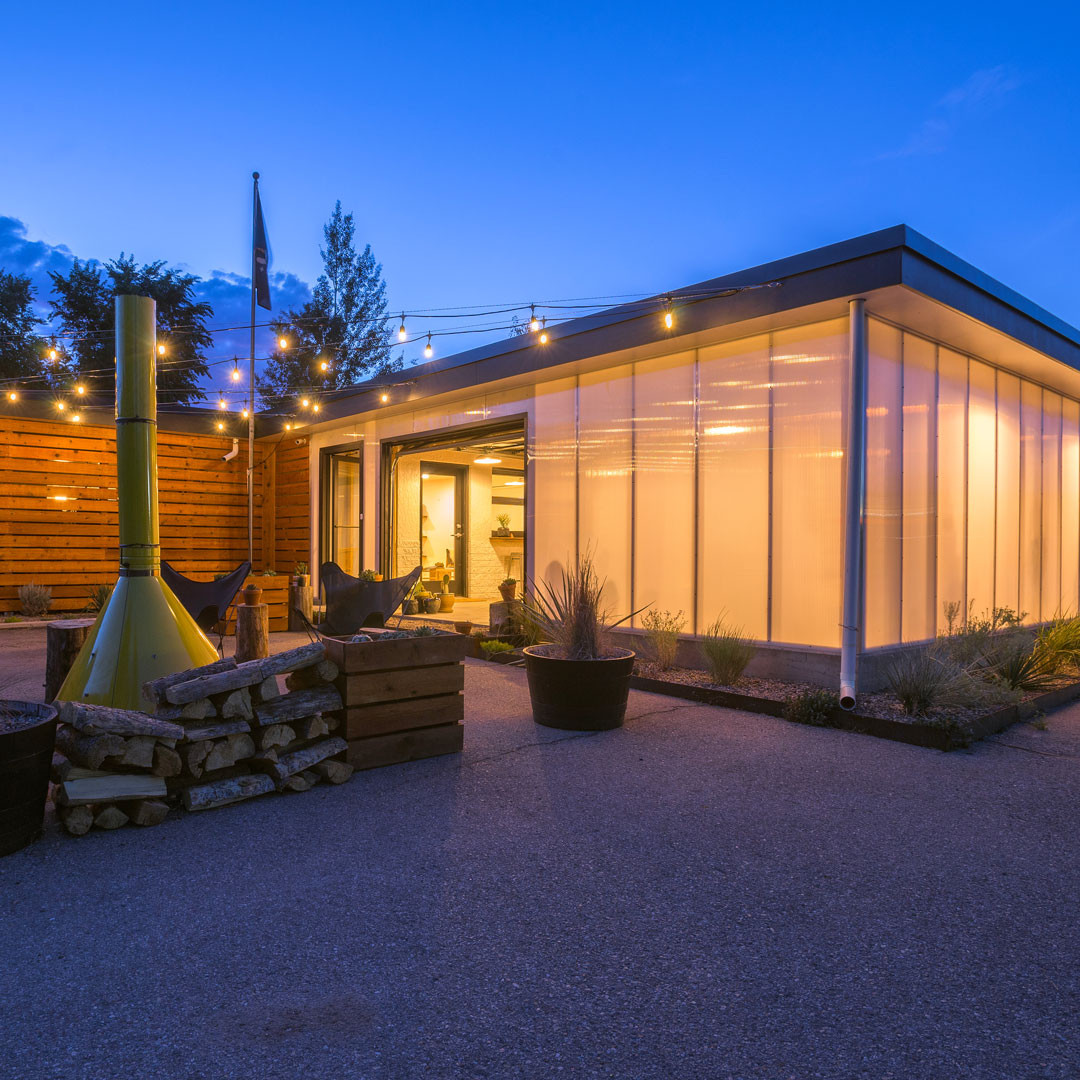 6. Happy Retro
The Amigo Motor Lodge is a hip boutique motel with a past. But better yet, a cool present and a promising future. This 60-year old roadside motel got a super-stylish upgrade before reopening in July 2016. Philip Sterling and Kaitlyn Canfield moved to Salida from Texas to renovate their lives as completely as they did the 17 rooms in their new dream venture. They've transformed a typical old roadside motel into a modern yet retro chic chalet. Each room is individually decorated, some with a Southwestern vibe, others with more than a touch of class, still others beautifully bohemian. 7350 W. US HWY 50. www.stayamigo.com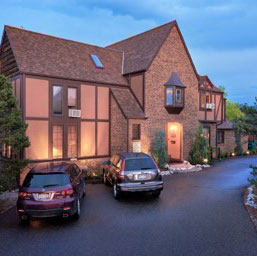 7. Haven Homes
Bed and Breakfast Inns offer a sweet retreat with the added bonus of feeling like you're staying in a very gracious and interesting friend's home. Excellent choices are the Tudor Rose Bed and Breakfast (6720 CR 104) and the Mountain Goat Lodge (9582 US Hwy 285). Both have amazing mountain views and cozy touches. The second one has the added bonus of hanging out with goats and participating in cheese making classes. www.thetudorrose.com and www.mountaingoatlodge.com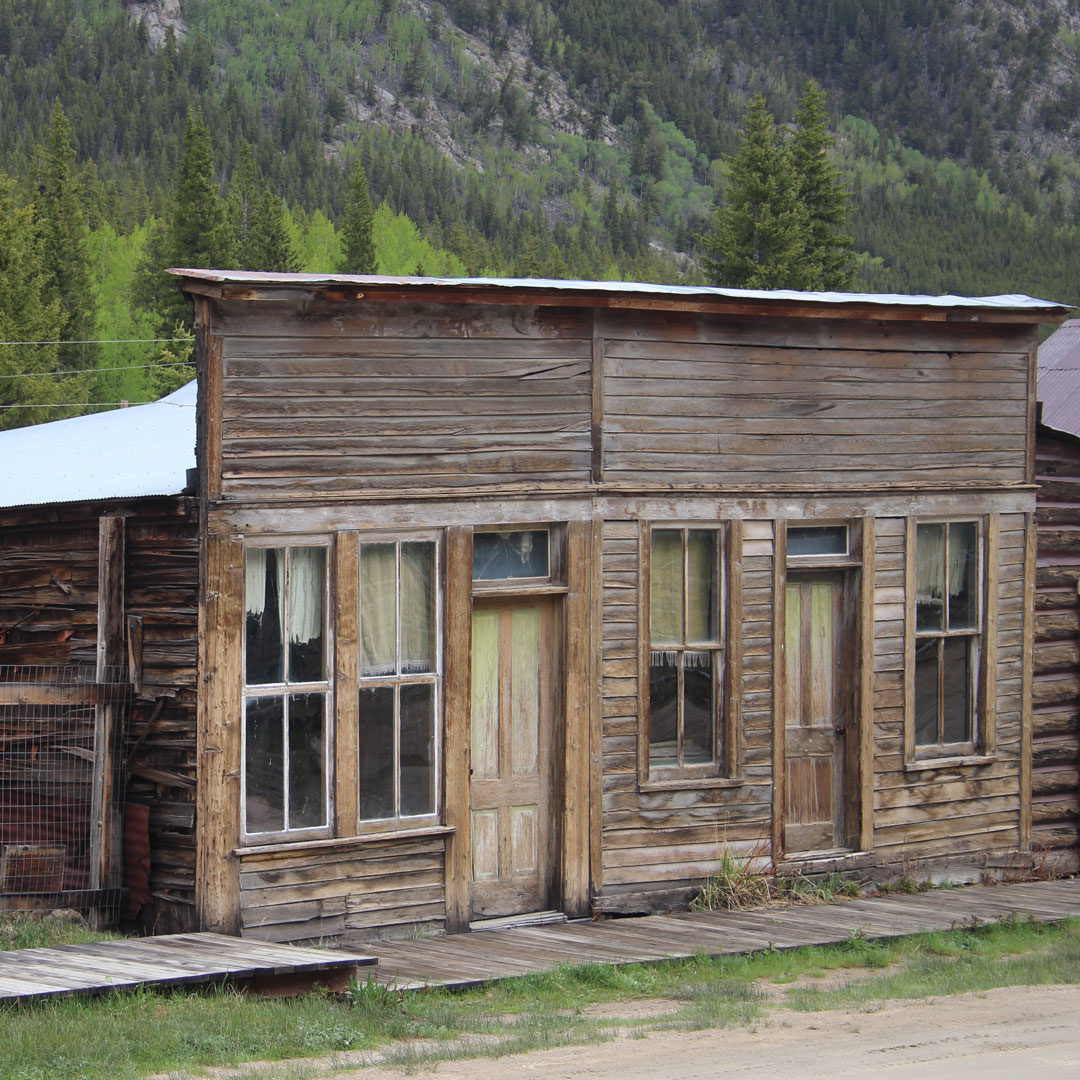 8. Hidden Away
Take the road less traveled, in a cabin in the woods. Chaffee County has many of these hidden gems, but we'll mention two to get you started. The Bunny Lane Cabins (17290 CR 291 Nathrop) has seven cabins all with cute character names. www.bunnylanecabins.com. Or check out the one-room cabin in historic St. Elmo. The cabin only holds three people but is right in the middle of this "ghost town," circa 1880. Back in its heyday, St. Elmo had 2000 residents, most seeking gold and silver, but now there are a grand total of three full-time residents. Inquire at the St. Elmo General Store, the town's lone retail establishment. Contact [email protected].